COMPANY PROFILE

COMPANY PROFILE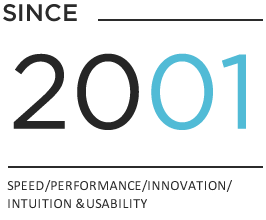 Founded in 2001, Imecon Engineering based in Fiesco (Cremona), is an Italian company leader in the production of turnkey technological solutions in the field of Digital Signage and Outdoor Advertising. Imecon has developed a unique range of products in the market for features, functionality and reliability.
EXCELLENCE
Excellence is achieved through the careful design of electronic and mechanical components, meticulous selection of materials, attention to detail and a production process based on the most modern technologies and methodologies of prototyping and Quality control. In 2017 Imecon turnover exceeded 24 million Euro.
GLOBAL
PROVIDER
OF INTEGRATED
SOLUTIONS
A perfect integration between precision mechanics, custom electronics and innovative software makes possible the realization of products that can adapt to any environment, optimizing the visibility of very high resolution conveyed content on Screens with brightness amplified by a retro-illumination system patented by Imecon. The end-to-end approach guarantees access to the most complex markets: the preventive study of the requirements and the personalization of each individual component, together with the solid foundation of competences and patents, allow to create products that exceed the Expectations of the customer.
PRODUCTION SITE
QUALITY / TECHNOLOGY / INNOVATION
Imecon Headqurters span over three buildings where technical offices, production and research laboratories are located for a total production of over 5,000 m². The rooms. are equipped with controlled ventilation and a rigorous control system that assures the highest standards in terms of reliability. Every single phase of production is carried out internally: the internalisation of the key processes (research and development, glass lamination, aluminium and steel processing, electronic and mechanical production and assembly) allows the realization of Products qualitatively impeccable but also enables the possibility to experiment daily new technologies with very fast go-to-market times.
TECHNOLOGY
KNOW-HOW
PATENTS

The experience gained in several years of design and research for our customers, has allowed us to develop knowhow and technologies that are now available for the realization of innovative projects and to meet the most advanced demands of the market. Some innovations including the modular units of backlight, the heat-dissipation system and the telemetry system are covered by registered patents.
Voilàp
In September 2018 Voilàp s.p.a. acquired control of Imecon Engineering Srl. Founded in 1970 by Giuseppe Caiumi, Voilàp includes in its portfolio several brands, including Camäleon, Elumatec, Elusoft, Emmegi, Emmegisoft, Imecon, Keraglass, Tekna and Voilàp Digital, recording continuous growth. The Companies controlled by the Holding are a reference point in the production of technologies for the processing of aluminium, PVC and glass. Voilàp has an extensive network of 40commercial branches and a global presence in over 60 Countries, with 1,400 employees circa, and a total turnover of more than 300 million Euros (2018).